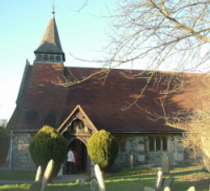 Our ancient and beautiful church has been a place of worship for over 750 years. The present-day congregation is a thriving, friendly group of people of all ages, interests and backgrounds.
We welcome you to any of our church services and other activities. There are facilities for children and wheelchair users, as well as large print books and a hearing loop.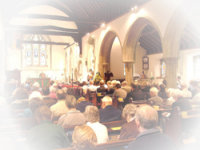 Regular Church Services
Sunday:
9:30am Parish Communion and Sunday Club
9:30am Family Communion (2nd Sunday)
6:00pm Choral Evensong (1st Sunday)
Wednesday:
Church Open to Visitors
Saturdays 10 a.m. – 12 noon from beginning of May to the end of September.
Organ Recitals are held on the third Sunday every month from May to October at 6pm. Admission is free. Refreshments provided after the recital at about 7pm. Collection for Christian Aid.
Guide Books to the Church and Churchyard and a History of Organs are available in the Church.
The 2 ½ acre churchyard may be visited at any time.
If you enjoy working outside, come and join the Churchyard Working Party on the third Saturday every month of the year from 10am – 1pm.